In today's age of digital advancements, building a strong online presence is essential for the growth and success of any business. Effective search engine optimization (SEO) is essential for enhancing a website's visibility and attracting natural, organic traffic. However, mastering the intricacies of SEO can be challenging, especially for businesses without the necessary expertise. This is where SEO agencies come into play, offering their professional services to help businesses achieve their online goals. This article will uncover the secrets to choosing the best SEO agency for your business's success.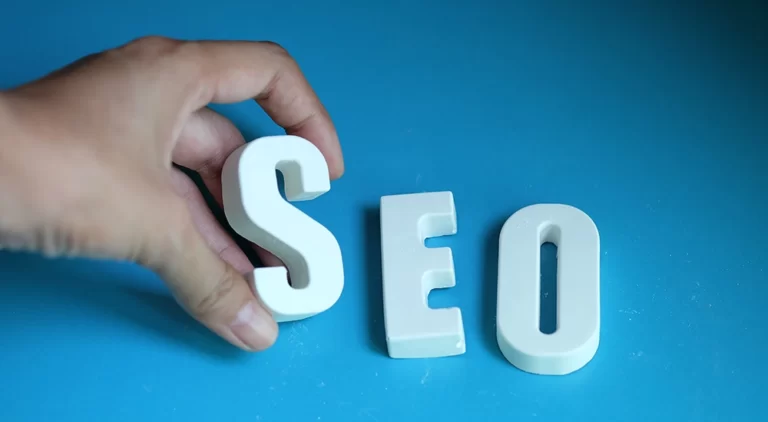 Before embarking on the journey of finding the best SEO agency, it's essential to have a clear understanding of your goals and objectives. Are you looking to increase website traffic, boost conversions, improve search engine rankings, or all of the above? Defining your goals will help you communicate your expectations effectively with potential SEO agencies and evaluate their ability to fulfill your requirements.
Assessing Experience and Expertise
When evaluating SEO agencies, experience and expertise are crucial factors to consider. Seek out agencies with a demonstrated history of executing triumphant SEO campaigns. Consider their years of experience in the industry, the range of clients they have worked with, and the results they have achieved. An agency with a diverse portfolio and a deep understanding of your industry will be better equipped to tailor strategies that align with your business goals.
Transparency and Communication
Open and transparent communication is vital for a successful partnership with an SEO agency. Ensure that the agency you choose values clear communication and provides regular updates on the progress of your SEO campaigns. A reliable agency should be able to explain their strategies and tactics in a way that you can understand, without resorting to confusing jargon. Regular reporting and performance analysis should also be part of their services.
Customized Strategies and Ethical Practices
Beware of SEO agencies that promise quick-fix solutions or guaranteed top rankings overnight. Effective SEO is a long-term process that requires a customized approach based on your business's unique needs. The best SEO agencies will thoroughly analyse your website, target audience, and competition to develop tailored strategies. Moreover, they will adhere to ethical SEO practices and guidelines set by search engines, ensuring that your website's reputation remains intact.
SEO encompasses various elements, including keyword research, on-page optimization, technical SEO, content creation, link building, and more. A top-notch SEO agency should offer a comprehensive range of services to cover all aspects of search engine optimization. This ensures that your website receives holistic optimization, resulting in improved rankings and organic traffic growth.
Case Studies and Testimonials
When researching SEO agencies, take the time to review their case studies and client testimonials. This provides valuable insights into their previous successes and the impact they have had on their clients' businesses. Look for evidence of increased organic traffic, higher search rankings, and improved conversion rates. Reliable agencies will gladly share their success stories, demonstrating their ability to deliver tangible results.
Return on Investment (ROI)
While cost is a factor to consider when choosing an SEO agency, focusing solely on the price can be misleading. Instead, prioritize the agency's ability to deliver a strong return on investment (ROI). A reputable agency will help you achieve your business goals by driving targeted traffic and generating valuable leads or sales. By investing in a quality SEO agency, you can expect long-term benefits that outweigh the initial investment.
Ongoing Support and Maintenance
Optimizing and maintaining SEO is an ongoing endeavor that necessitates consistent monitoring, optimization, and adaptability. A reliable SEO agency should offer ongoing support and maintenance to ensure your website remains optimized and competitive. They should keep abreast of the latest industry trends and algorithm updates, making necessary adjustments to their strategies when needed. Regular audits and performance reviews should be part of their long-term commitment to your success.
Collaboration and Partnership
Choosing an SEO agency is more than just hiring a service provider; it's about building a partnership. Look for agencies that prioritize collaboration and view themselves as an extension of your team. A strong working relationship with your chosen agency will facilitate effective communication, seamless integration, and a shared commitment to achieving your online objectives.
In the digital age, selecting the right SEO agency is a critical decision that can significantly impact your business's online success. By understanding your goals, assessing experience and expertise, emphasizing transparency and communication, prioritizing customized strategies and ethical practices, evaluating comprehensive services, reviewing case studies and testimonials, considering ROI, ensuring ongoing support and maintenance, and fostering collaboration and partnership, you can unveil the secrets to choosing the best SEO agency for your business. Invest time in research, ask the right questions, and make an informed decision that sets your business on the path to SEO success.
Remember, finding the best SEO agency is not just about outranking other websites but establishing a solid foundation for your online presence and achieving long-term growth.
Looking for an agency that can grow your online presence and increase the regular flow of customers? Contact us now.